In 2012, the Philippines number one clothing brand, Bench celebrated its 25th year by transforming itself from an outfit brand into a movie outfit. Bench produced web films starring their very own celebrity endorsers, in different movie genres. 
I co-wrote one of the movies for Benchingko, a musical titled "Kama" (bed). 
It was my first time to create a short film. And I can say it really was a lot of fun.
For more information, visit the website here.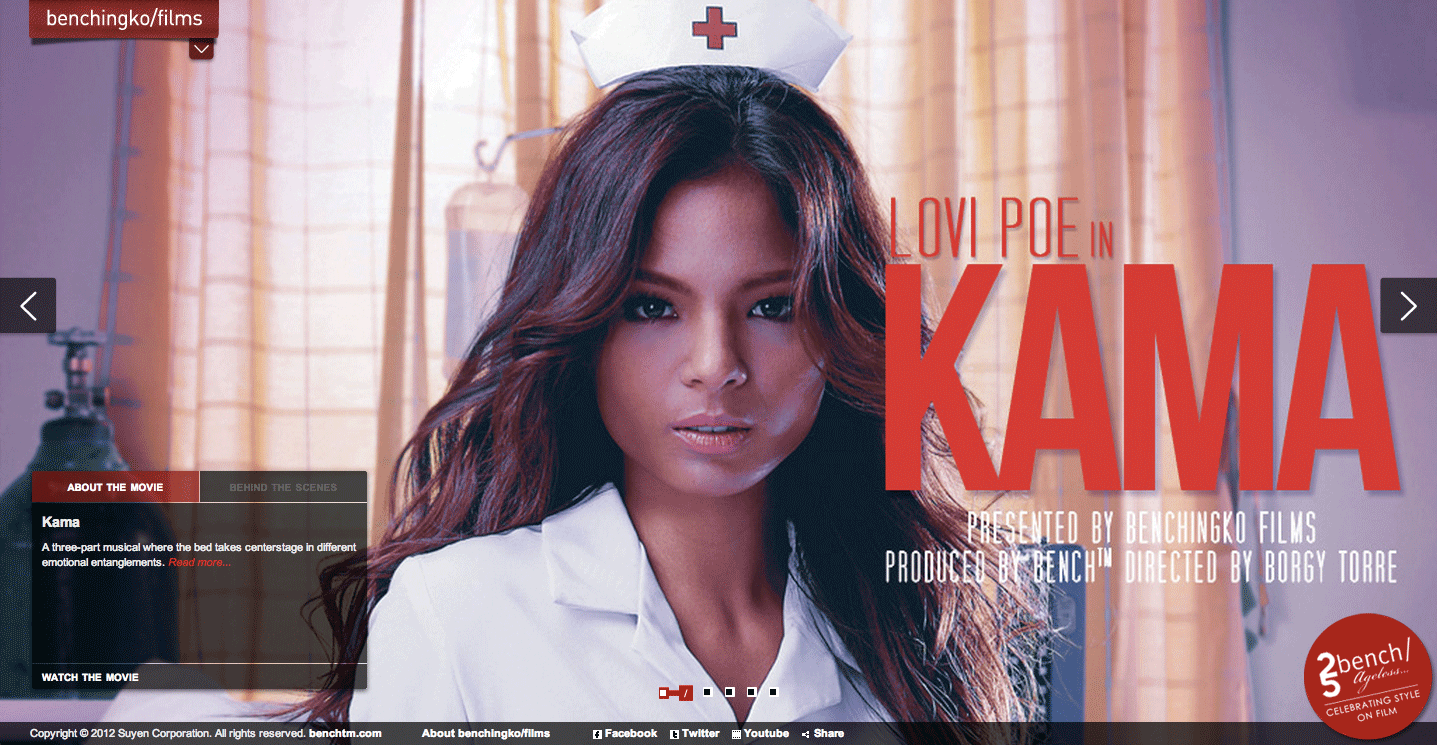 Agency:
TBWA\Santiago Mangada Puno
Art Director:
Ali Silao, Denise Tee