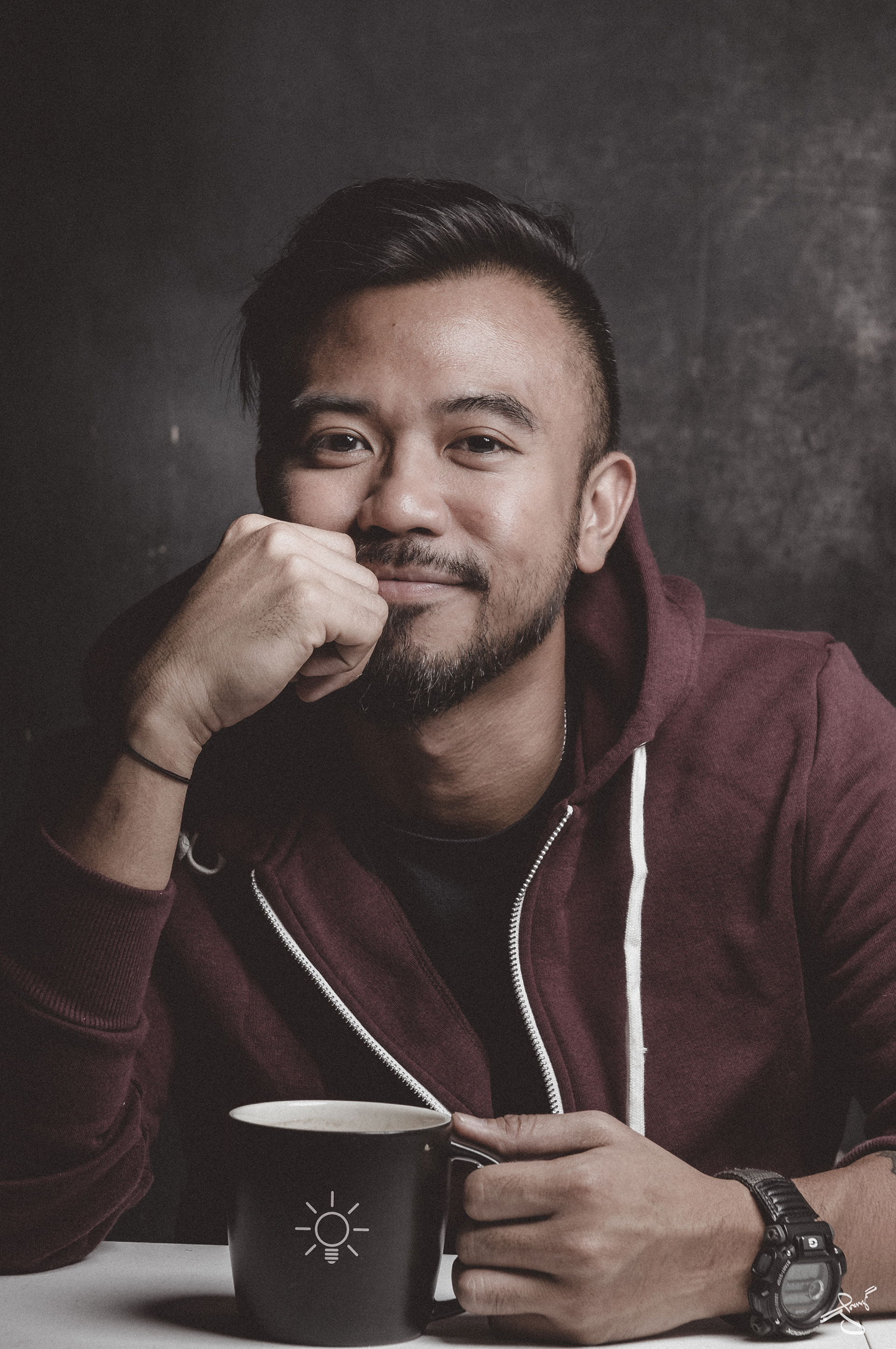 But even if a future of synchronized song and dance sounded nice, advertising was and still is his first love.
His works have been recognized in Cannes, D&AD, The One Show, London International Awards, Spikes Asia, Clio Awards, New York Advertising Festivals, The Asian Adfest, Asian Marketing Effectiveness Awards, Digital Asia Awards, The Tangrams Awards, AWARD Awards, The Boomerangs, The Busan Ad Stars, Lürzer's Archive, Campaign Brief's The Work, The Adobo Design Awards, The Kidlat Awards, Tinta Awards, Araw Awards, Araw Values Awards, Adsoftheworld.com, and Best Ads on TV.
Throughout his fifteen-years in advertising, Ali has handled almost all major brand categories and
 helped create campaigns for global brands like Pepsi, Jollibee, Snickers, Bench, M&Ms, Johnnie Walker, Mountain Dew, Nissan, Isuzu, Ford, Del Monte, Adidas, KFC, SPAM®, Energizer, and Old Spice.
In his spare time, he still plays concerts with his guitar to an invisible audience and his three mixed breeds, Yoko, Wagyu, and Uni.