Oishi Friends is a series of bite-sized content featuring the daily lives of the different chips made by the much-loved snack brand, Oishi. Each chip had a personality based on its flavor. And because they're so delicious, the characters end up eating each other in every episode. While a lot of the fans couldn't stomach the idea, they acquired an insatiable taste for it over time. And to this day, these simple comic strips became the brand's most popular and most engaging content ever.
Eventually renamed as the Oishi Snackable Cannibals, the campaign garnered over 3M total reach, over 3.7M impressions, and over 430,000 interactions--from shares, likes, comments to mentions. It went on to become a national favorite. Hailed by Rappler as one of the top viral ads of 2015.
Check out the Oishi Friends characters here.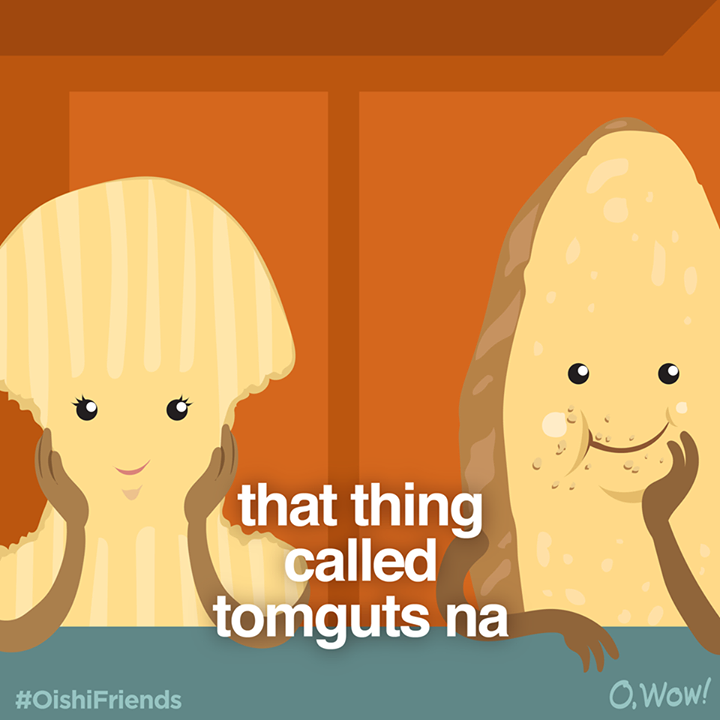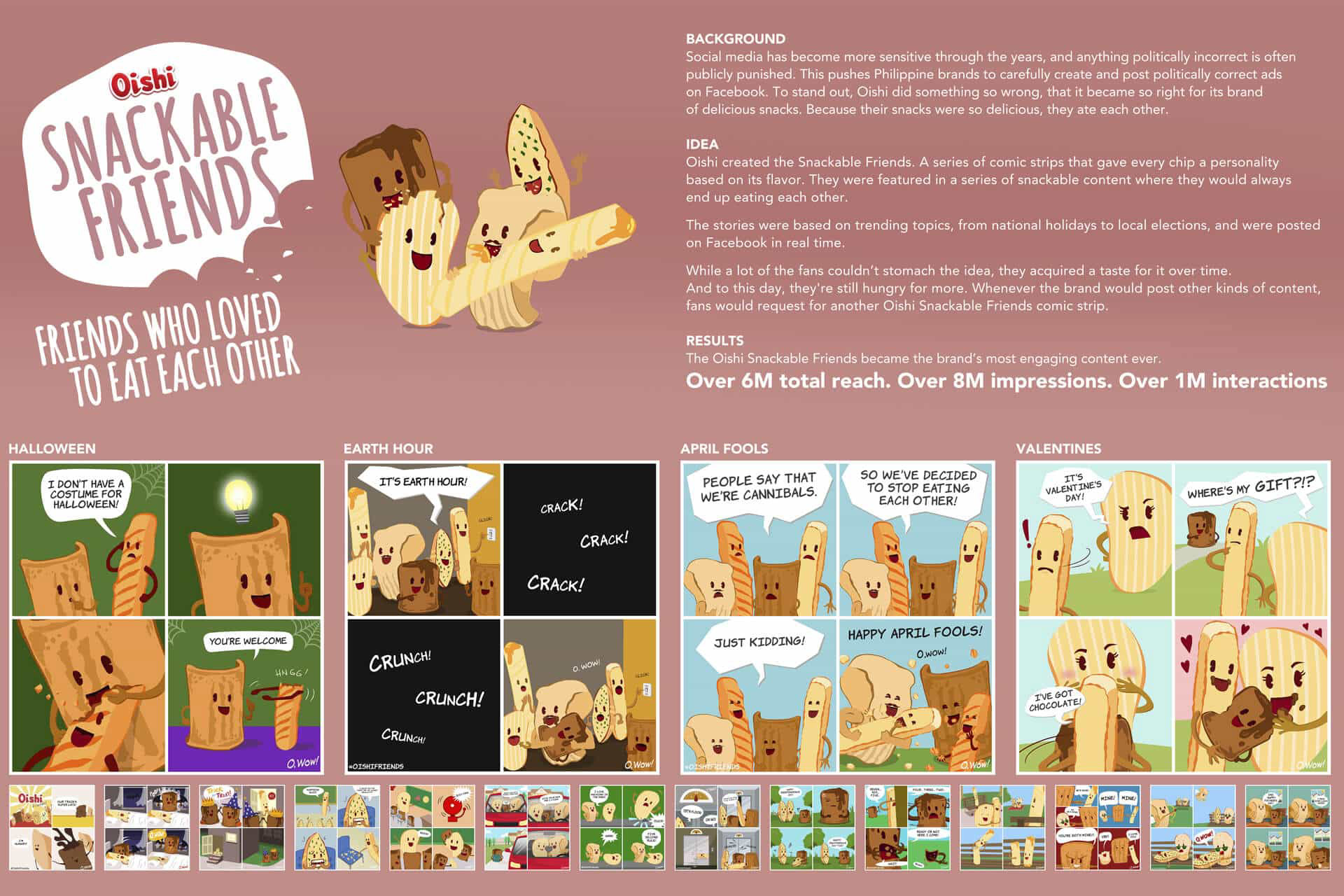 Agency:
TBWA\Santiago Mangada Puno
Chief Creative Officer:
Melvin Mangada
Creative Directors:
Ali Silao and Chino Jayme
Art Directors:
Martinna Mañalac, Bea Tusing, Arthur Ryan Aquino
Art Director Trainee:
Germaine Patdu
Copywriters:
Ryan Caidic, Paolo Salcedo
Managing Director:
Portia Catuira
Account Supervisor:
Noelle Segundo
Account Manager:
JM Rebullante
Account Manager: 
Miele Dungo